Splatter is the first Indie game developed by Dreamworlds Development. We're doing spare time development for a long time and this is our take on earning a living with game development.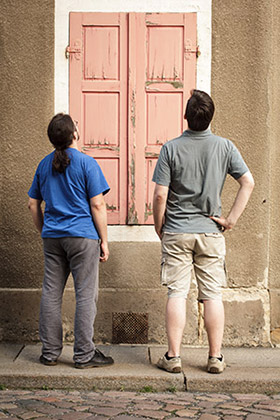 Full-time working on Splatter are currently two people: Thomas Ziegenhagen (thomas(at)dreamworlds(.)de) and Michael Riesner (www.michaelriesner.de). Thomas is the head of project and the programmer and game designer. Michael is responsible for graphics, design, videos and the website. With much help from our friends, families and from you we try to make Splatter as good as possible.
If your interested in more informations about Dreamworlds and our other projects check our website: www.dreamworlds.de.
SoundFX and music were done by Sven Gerlach (www.svengerlach.de).
Press kit
Download Splatter Press Kit (71 MB)
Download Splatter Release Trailer (212 MB)
Inprint
Thomas Ziegenhagen
Dreamworlds Development
Löwenstraße 12
01099 Dresden
Germany